Four / Five Axis Swing Arm Stamping Robot
HRA
Metal Stamping Robot, Stamping Robot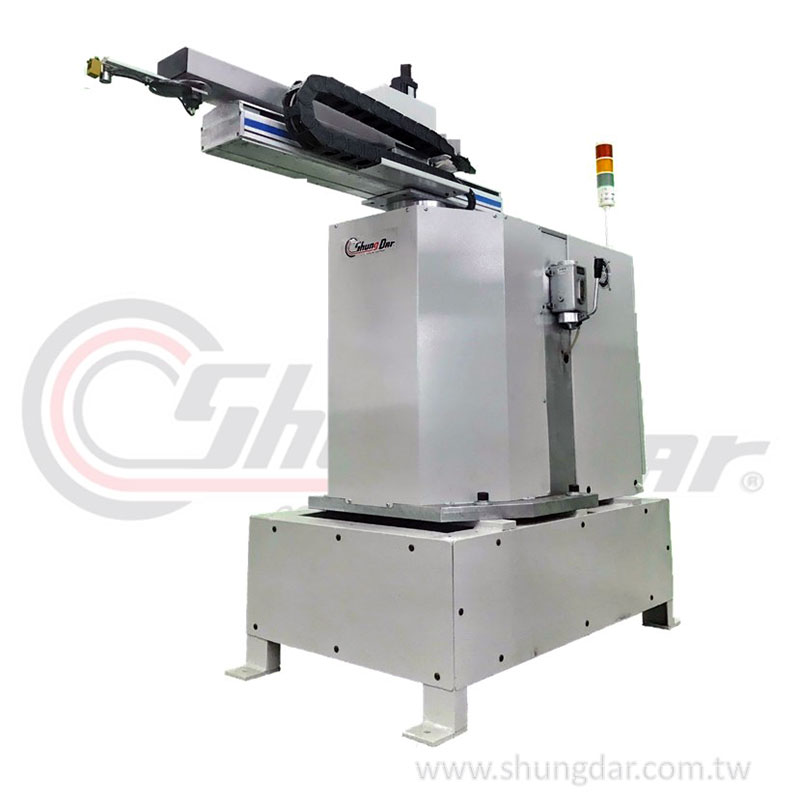 SD's robot can applied for handling light stamping parts such as hardware workpieces. It can be used with gear punches, pneumatic punches and hydraulic presses.
A variety of fixture options can be applied to a wide range of industries, glass conveying and plastic flat products as well, it is the solution for the automated stamping industry.
Features
1. Accuracy guarantee.
2. High speed stability and abrasion resistance.
3. Long service lifetime.
4. Saving costs and optimizing production value.
5. Touch screen operation panel.
Photo Gallery

ecatalog Download

---
Press Release
Mach-Tool 2019

International Tool Machine Show is the most influential industrial fairs in Eastern Europe. It's one of the most important exhibitions in the country.

Read More

MSV Brno ITM 2019

The most well-known industrial exhibition in Europe. More than 70% of visitor affected investment decisions, shows that with high professional.

Read More